Flesh fruit is a living fruit that can eat human flesh when sour. Flesh fruit in the real world is fresh food. They were seen in "The Chain Recipe" when mung was talking babyish to them then thru attacking Mung Daal because of his bad luck.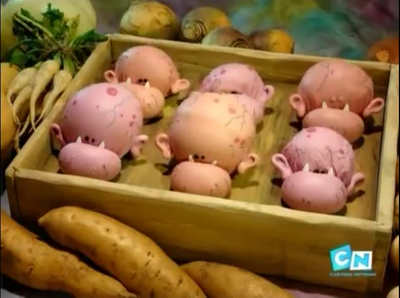 Ad blocker interference detected!
Wikia is a free-to-use site that makes money from advertising. We have a modified experience for viewers using ad blockers

Wikia is not accessible if you've made further modifications. Remove the custom ad blocker rule(s) and the page will load as expected.