B Nuts are food seen in Field Tournament Style Manja Blanja Banja Flanja Ishka Bibble Babble Flabble Doma Roma Floma Boma Jingle Jangle Every Angle Bricka Bracka Flacka Stacka Two Ton Rerun Free for All Big Ball. The name might suggest that it has real bees. Chowder eats one of the nuts and he doesn't care if it hurts him.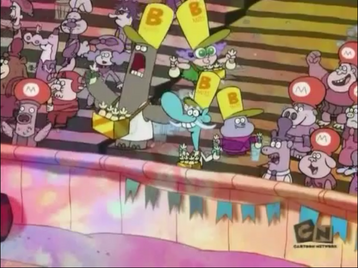 Ad blocker interference detected!
Wikia is a free-to-use site that makes money from advertising. We have a modified experience for viewers using ad blockers

Wikia is not accessible if you've made further modifications. Remove the custom ad blocker rule(s) and the page will load as expected.